How to adjust parameters of a Sentera device?

All parameters of Sentera devices can be read and adjusted via Modbus RTU communication. These parameters can be subdivided into Input registers and Holding registers. Input registers are read-only. They contain information that can be read, but they cannot be modified. The values of the Holding registers can be changed. Settings that determine the functionality of the device are usually contained in Holding registers. For a complete overview of all parameters, consult the Modbus register map of the device.
To facilitate configuration and monitoring of your Sentera device, we advise to use one of following options:
3SM software
This software allows you to monitor or configure Sentera devices. Install the 3SModbus software and connect your Sentera device(s) to the computer. We advise to use the CNVT-USB-RS485-V2 converter to connect your Sentera device(s) to the computer. The connected devices are automatically detected. By clicking on them, you can monitor or change the parameter settings.
Sensistant configurator
If you do not want to use a computer to configure your Sentera device, SENSISTANT is the best option. SENSISTANT is a Modbus configurator. Connect SENSISTANT to a Sentera HVAC sensor or fan speed controller and adjust the settings.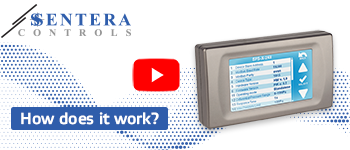 SenteraWeb
Via a Sentera internet gateway, you can connect Sentera device(s) to SenteraWeb. Via SenteraWeb, it is possible to configure and to monitor parameters. Also data logging is possible.