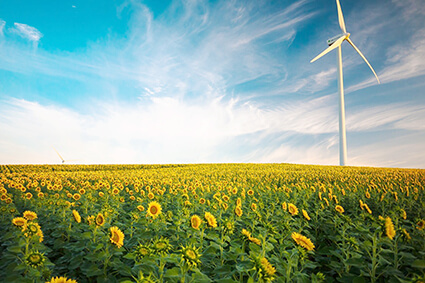 At Sentera, we believe that everyone benefits from practising and promoting ethical behaviour. Honesty and integrity foster a positive work environment that strengthens the reliance of all our stakeholders.

Our commitment is to demonstrating excellence in all spheres of our work and in our interactions with customers, suppliers, colleagues, partners and communities.
In addition, we commit to exercising judgment, professionalism, rigour, self-discipline, perseverance and team spirit.

Integrity | We behave with integrity and moral correctness in everything we do and say, thereby earning and maintaining the trust and respect of customers, suppliers, colleagues, partners and communities.
Customer orientation | We promote a customer-oriented culture that emphasises outstanding service and meets our commitments at every level of our organisation.

Preservation of resources | Environmental protection and the preservation of resources has been an integral part of the corporate policy at Sentera in its role as innovative and leading manufacturer of HVAC control solutions. In other words, we are committed to designing environment-friendly products and use environmentally compatible production processes. Sentera ensures that all legal directives concerning occupational safety and environmental protection are complied with during the production process. Our state-of-the-art products are designed in such a way that - when used as intended - users will not be subjected to any health hazards and the environment will not be polluted.
RoHS3 | Sentera has always been an environmentally responsible company and our products have been RoHS compliant since January 2005. All Sentera products maintain their compliant status under EU RoHS3 directive 2015/863/EU. Sentera is aiming to ensure that the following substances are not intentionally included ingredients in the manufacturing or packaging of any of our products:
Cadmium (Cd): < 100 ppm
Lead (Pb): < 1000 ppm
Mercury (Hg): < 1000 ppm
Hexavalent Chromium: (Cr VI) < 1000 ppm
Polybrominated Biphenyls (PBB): < 1000 ppm
Polybrominated Diphenyl Ethers (PBDE): < 1000 ppm
Bis(2-Ethylhexyl) phthalate (DEHP): < 1000 ppm
Benzyl butyl phthalate (BBP): < 1000 ppm
Dibutyl phthalate (DBP): < 1000 ppm
Diisobutyl phthalate (DIBP): < 1000 ppm
As per EU RoHS3 Directive, a maximum concentration value of 0.1% by weight in homogeneous materials of Lead, Hexavalent Chromium, Mercury, Polybrominated Biphenyl (PBB) and Polybrominated Diphenyl Ethers (PBDE) and of 0.01% weight in homogenous Cadmium shall be included. Going forward, Sentera fully intends to remain compliant with all new emerging RoHS directives.
Conflict minerals
| As a global supplier of HVAC control solutions and fan speed control devices, Sentera has a policy of conducting business and operating within all regulatory guidelines.
After reviewing our processes and consulting our carefully selected material suppliers, some of the products supplied by Sentera do contain one or more of the 3T1G - Tin (Sn), Tungsten (W), Tantalum (Ta), and Gold (Au), also known to be conflict minerals. Sentera does NOT directly purchase any of these minerals from the DR Congo or its neighbouring countries and does not know the source.
Due to the complexity of the mineral supply chain, Sentera is unable to identify the origin for the minerals used in components and in our products. We are, however, asking our selected material suppliers to take reasonable due diligence in the supply chain to ensure that the minerals used are not sourced from conflict regions.