How can I download my Sentera price list?
We distinguish between
private persons
,
non-HVAC related companies
, and
HVAC related companies
.
Only
HVAC professionals
can download a price list.
1. Log in to e-Commerce
2. Click 'Generate: my price list'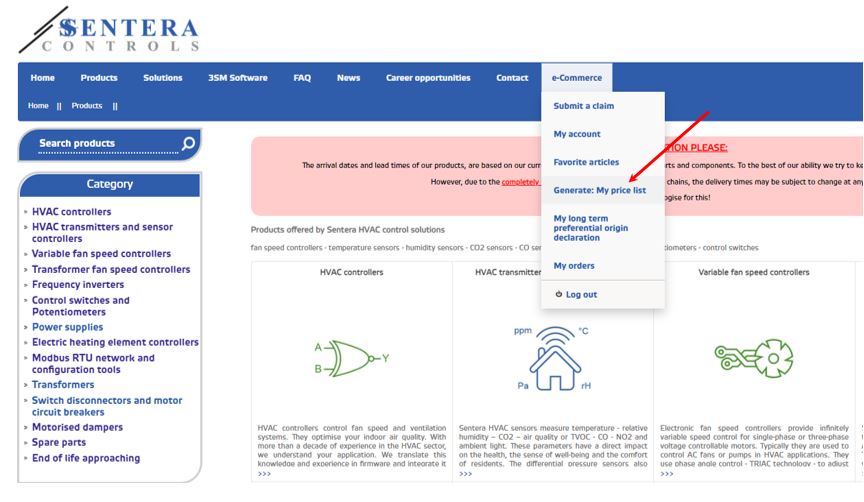 You will receive an email with two pdf documents: your personal price list and our sales and delivery conditions. This email will be sent to the email address specified in your account. If you don't receive the email, please check your spam folder.
The first part of the price list contains your favourite items - articles that you have already purchased and customised article codes. Prices of the different packing quantities are mentioned.
The second part contains an overview of all article codes available on the Sentera Website and their prices for different packing quantities.